Our Services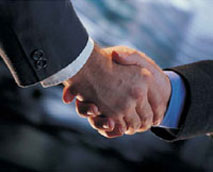 Valuation
- determine the letting potential of the property
Promoting your property
- targeted marketing of the property, in local papers and our large potential tenant base. We also erect a "To Let" board if required. All properties are listed on the market leading www.zoopla.co.uk website
Finding the right tenant
- Tenants who show an interest in the property will be carefully selected based on references, ability to pay and guarantor if required. Any specific instructions from the landlord will also be taken in to account.
Preparation of the Tenancy agreement
- We are able to provide a standard template for the Tenancy Agreement that is compliant with the Housing Act.
Inventory and condition of the property
- We prepare a list of the furnishings and detail the condition of the property. This is performed before the letting of the property. A deposit is collected prior to the tenancy, to secure against any damage or breach of the tenants obligations.
Collecting the rent
- The rent is collected on a monthly basis from the tenant, and provided the landlord has supplied Bank or Building society account details, transferred to the account within 7 days.
Services and maintenance
- Chris Stewart Lettings Ltd has a massive range of contacts which can be relied upon to provide building services, legal services and local agents that are able to source the right type of property for trouble free letting.
Utilities and Meter readings
- We will take the required meter readings and make the service providers aware of a change in occupier.